See on Scoop.it – Parental Responsibility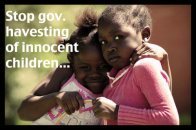 By Ngozi Godwell
Corporate Abuse – Corporate Bullying: Local Councils
Psychiatrists view the workplace as normal and healthy, and they blame the victim, also. Few psychiatrists are aware that most work organizations are authoritarian and the cause of mental health disability.
*Mental health professionals then communicate to the workplace that there is some problem with the individual. – Northamptonshire 2012 Contaminating Evidence, Corporate Abuse
"Never that there is some problem with that organization."
~ Hare, Chauncey Hare, family therapist
© 2000 Marge Mueller
Judges In The Civil Jurisdiction
The more information the better, then, you can make your own decisions.
Corporate Abuse – Corporate Bullying
http://towardchange.wordpress.com/2012/06/27/northampton-borough-council-corporate-abuse-corporate-bullying/
Innocence Destroyed – Part 1
WHAT REALLY GOES ON IN UK SECRET FAMILY COURTS
Northampton Borough Council: Corporate Abuse – Corporate Bullying
http://www.scoop.it/t/northamptonshire-county-council-uk/p/2053693164/northampton-borough-council-corporate-abuse-corporate-bullying