See on Scoop.it – Parental Responsibility
A statute is a formal written enactment of a legislative authority that governs a state, city, or county. Typically, statutes command or prohibit something, or declare policy.[1]
Ideally all statutes must be in harmony with the fundamental law of the land (constitutional).
This word is used in contradistinction to the common law. Statutes acquire their force from the time of their passage, however unless otherwise provided. Statutes are of several kinds; namely, Public or private. Declaratory or remedial.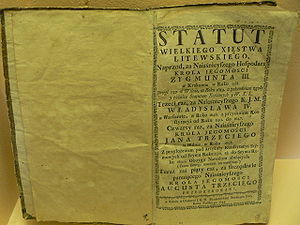 See on en.wikipedia.org
Related articles