See on Scoop.it – Parental Responsibility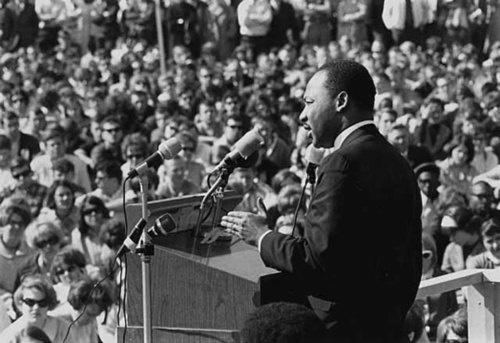 From age five to 17, I spent approximately four thousand days in the Chicago foster care system. I lived in over a dozen different homes — many of them before I started high school. Although there were so many families whose kindness saved my life and whom I can never thank enough, it was still a tough decade.
When I was 17, shortly after leaving foster care, I became homeless for four months. The challenges of being a homeless teen are indescribable — but I have a role model whose inspiration means a lot to me: Dr. Martin Luther King, Jr. His words are a testament that even I could have a dream, and make it a reality.
Words like: "The ultimate measure of a man is not where he stands in moments of comfort and convenience, but where he stands at times of challenge and controversy," from Dr. King's Strength to Love collection of speeches, taught me that I could choose to grow from the challenges in my life, instead of let them drag me down.
Dr. King's emphasis on self-reliance and empowerment for low-income people made it possible for someone like me to start a small business. I took his words to heart: "We must accept finite disappointment, but never lose infinite hope." In my senior year of high school, I wrote a business plan for a video-recording business, because of my love for film. My company offered custom videos and songs for special events. I felt such hope when I generated my first sale! Now I was somebody. I was CEO of Forever Life Music and Video Production.
See on www.huffingtonpost.com