See on Scoop.it – Northamptonshire County Council (UK) By Ngozi Godwell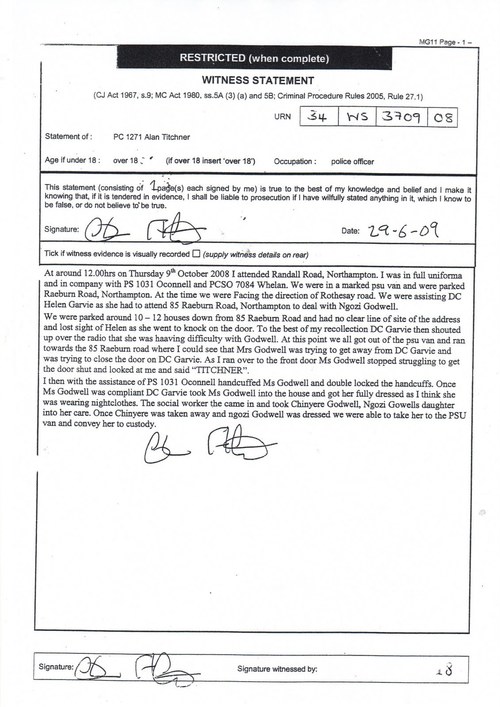 waine-warren's insight:
Northamptonshire County Council and it's various departments are prominently, a white community. Evident  is the lack of concern and empathy on their part when dealing with race issues, they tend to make matters much worse, because the representatives of Northampton are not a member of a minority group and cannot possibly understand what some people might go through because of the hatred and distrust that might be directed towards them because of race?
Using my family's matter as an example (after removing my child in the manner they did) we can guess they probably think the issue of racism is not their problem – that is fine.
Racism does not disappear overnight; they may use their own created man made tools in attempt to hide the issue. I do wonder how many black people in Northamptonshire have been beaten up by the force, because they dare complain and worse still are thrown into a mental institution to get them out the way?
How many black children in foster care were taken in the manner that my child is taken – Deal with the parent/s.
However, there is still a culture of racism in public organizations; which is promoted by agents and representatives of those organizations. For example they refuse to take instructions from a black person who has a higher position than them, and maybe educated to a higher standard.
Northampton Borough Council have employed a number of black Directors, who do  relocate from London to work for the council. Two such men have spoken to me on a personal level about their experience of working for the council.  (Looking back, I believe this is the time the council did start to plan the removal of my child; and Director was telling me
One even came to my to sit down to talk to me about what happened to him; whilst working for the council  When he left on his own accord, he made this clear, he did not have another job to go to, but he and his wife are off to Spain.  For many decades Northampton Borough Council have had a problem with the high level of staff turnover, they come and go. Whilst working for Waltham Forest Borough Council this was not an issue, because staff stayed.
Racism in the UK, but its not like in the past – less people act on their prejudices, but racism may still be promoted openly depending on the town where you do live. Ever wondered why educated black love Newcastle compared to Northampton?
The answer is simple.
"Racism is morally jarring, but if they aren't going round beating people up/shouting it in people's faces they have a right to think whatever they want." Sadly, depending on the area you do live, some do not hold this view.
In the form of open and direct discrimination will be promoted within the family court. The court will be a reflection of the community it does preside over.