FOSTER CARE IN CANADA – Samantha's Law
Last updated on Wednesday 14th August 2014
Samantha's Law is a Canadian child protection law. The life and circumstances surrounding Samantha Lauren Martin, a child with a rare chromosome disorder, Tetrasomy 18p, led her biological non-custodial mother, Velvet Martin, to challenge archaic laws inhibiting the rights of persons with disability and their families. On December 3, 2009, "Samantha's Law" was created. It is an amendment to the Alberta Family Support for Children with Disabilities Act, and became effective retroactive to December 2006. 
FOSTER CARE
Samantha Martin was in the custody of the Canadian government. She lived in a foster care facility in Alberta, Canada. On December 3, 2006, Samantha died at age 13 while a patient at Stollery Children's Hospital.
Samantha's Law is an amendment to legislation which requires that participants in the Family Support for Children with Disabilities Program are recognized legally distinct from children in protective services under the intervention model. Government funding for services must be made available to families directly replacing requirement of guardianship relinquishment and out-of-home placement to achieve necessary medical supports.
Source: wikipedia
Creating this page for Samantha I breathe heavily.  When I did first meet Velvet she was hiding behind an abstract picture and then she stood up.
Instead of throwing us in prison every ten minutes for speaking out against the defunct social services and creating really informative news for all  to learn about what is happening in the secret Court system.  Judges and social workers should give thanks that we parents do chose the pen, as our swords instead of picking up the gun.
Here in the UK Civil Courts are now throwing parents in prison as fast as one can say, why did you take my child, when children are being neglected and murdered by their parents every day and they are on your Child Protection register?
Velvet fought and won a publication ban of Samantha's circumstances so she could again utter her daughter's name in public. Her advocacy has resulted in Samantha's law. Velvet is a champion for our children who desperately need help and care (wikipedia).
My upmost respect to Samantha's mother, Velvet Martin.
via FOSTER CARE COUNCIL OF CANADA – ADVOCATING FOR TRANSPARENCY AND ACCOUNTABILITY IN CHILD WELFARE.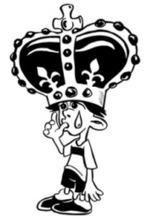 Sovereign FILING SOLUTIONS. 
IN THE NORTHAMPTON COUNTY COURT  His Honour Arthur Anthony JUDGE RUMBELOW QC  A Circuit Court Judge Assigned to the Northern Circuit.
CASE NUMBER NN13P00882 Ngozi Godwell vs Northamptonshire Local Authority

A Donation to TowardChange will be received with gratitude. Thank you and wishing you a fabulous day!