CHILDREN WRONGLY TAKEN INTO CARE
The Ombudsman's report finds  the actions were discriminatory. In the second case, the Gardaí's actions were deemed by the Ombudsman to meet the definition of 'ethnic profiling'.
"When Ireland declined recommendations made to it by members of the UN Human Rights Council during its Universal Periodic Review in 2011 concerning racial profiling by its police, it stated that 'An Garda Síochána does not engage in, or carry out, this practice'.  It is time for the Government and the Gardaí to now determine if there is indeed a problem of racial profiling to be addressed." said Colm O'Gorman.
"Roma are one of the largest and most disadvantaged minorities in Europe. The Roma community in Ireland needs to be reassured they will not be discriminated against here too."
Source: amnesty.ie
My introduction into child protective service cases was due to a grandmother in an adjoining state who called me with her tragic story. Her two granddaughters had been taken from her daughter who lived in my district. Her daughter was told wrongly that if she wanted to see her children again she should sign a paper and give up her children. Frightened and young, the daughter did. I have since discovered that parents are often threatened into cooperation of permanent separation of their children.

via Report of Georgia Senator Nancy Schaefer on CPS Corruption.
IN THE NORTHAMPTON COUNTY COURT  His Honour Arthur Anthony JUDGE RUMBELOW QC  A Circuit Court Judge Assigned to the Northern Circuit.
CASE NUMBER NN13P00882
Ngozi Godwell vs Northamptonshire Local Authority

Sovereign FILING SOLUTIONS.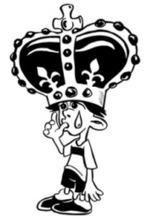 A Donation to TowardChange will be received with gratitude. Thank you and wishing you a fabulous day!