Rolf Harris Found Guilty Of Child Sex Abuse
THE jury in Rolf Harris's child sex abuse trial didn't get to hear from a further nine women who claim the entertainer harassed them, including one alleged victim who says she was groped on live TV.
Another potential witness claims she was working as a barmaid at a party for the broadcaster Michael Parkinson when Harris kissed her in front of his wife Alwen (news.com.au).
By Europe correspondent Barbara Miller
Later, Harris would tell the court he had long feared his past would catch up with him, not, he said, in the form of criminal charges, but by way of an exclusive story splashed over the Sunday papers.
He said the brother of the main complainant in the case, a friend of his daughter, had threatened to go to the papers when he confronted Harris after hearing his sister had had a sexual relationship with him.
Harris claimed the relationship was adult and consensual but said worries that the affair would hit the headlines hung over him from that point onwards like a sword of Damocles.
In the absence of public confirmation from the inventor of the wobble-board himself or his agent, who had gone to ground, and in the face of threatening letters by his lawyers about the consequences of naming Harris, no-one ran the story, even after well-known and respected blogger Guido Fawkes dared to do what the mainstream media would not.
In just a few days' time the great television star will be sent to prison.
His performance in the stand, it now seems, will be his last for quite some time.
Parents Rights Blog may continue with the story of Rolf Harris after his sentencing.
Seventh Cyril Smith Victim To Sue Rochdale Council
A seventh alleged victim of Sir Cyril Smith is suing Rochdale Council.
The man claims he was sexually abused by the late Liberal Democrat MP – at the time a Labour councillor – while at the Cambridge House boys' hostel in the 1960s.
Lawyers working on his behalf say it is 'astonishing' no action was taken when he reported the assault to police at the time.
Moving On To Max Clifford
Max Clifford has been sentenced to eight years in prison, of which he must serve at least four in jail.

Judge Anthony Leonard QC gave the publicist consecutive sentences at Southwark Crown Court today (May 2), after he was found guilty of eight counts of indecent assault on women and girls aged as young as 15 between 1977 and 1985.
via Stuart Hall convicted of indecent assault.
Max Clifford: The rise and fall of the sleazy Mr Fixit for the rich and famous
He manipulated the truth for a living and was living a lie at home, seducing women and abusing young girls
Image expert Max Clifford presented himself as a Surrey boy done good – while he manipulated the truth for a living, Clifford was living a lie at home, seducing women and abusing young girls.
Two years later, Clifford appeared on news programmes to comment on the Jimmy Savile abuse scandal, and said in the 60s and 70s young girls threw themselves at stars, who had "never asked for anybody's birth certificate".
Those words left Clifford's victims so enraged they finally found the courage to call police.
Sovereign FILING SOLUTIONS.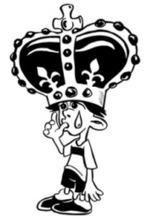 A Donation to TowardChange will be received with gratitude. Thank you and wishing you a fabulous day!