Prester Coleman Solicitor, Northampton UK
via Do you believe the page Family Court System is offending?.
My first lawyer in my family matter.
No business and now demoted to assistant lawyer.

Article states:
"For twenty one years he ran his own law firm from its Wellingborough Road office before legal aid changes led to his joining another firm."

He was sued, he closed shop and then ran away.  Read more click here>>>
Solicitor Prester Coleman moved to DFA Law, because he could have direct access to my files and would be able to contaminate those files. Prester Coleman was able to do this with the aid of a Mrs Foster, who did originally tell me she is a qualified solicitor, at the time of handling my case that woman was not even qualified.
Some firm do this, when claiming legal aid. They use a junior to run your case, then on the legal aid form they state that a Senior did run and manage your case. Guess why?
 via Report of Georgia Senator Nancy Schaefer on CPS Corruption.
IN THE NORTHAMPTON COUNTY COURT  His Honour Arthur Anthony JUDGE RUMBELOW QC  A Circuit Court Judge Assigned to the Northern Circuit.
CASE NUMBER NN13P00882
Ngozi Godwell vs Northamptonshire Local Authority

The position was drastically altered by the Crown Proceedings Act 1947 which made the Crown (when acting as the government) liable as of right in proceedings where it was previously only liable by virtue of a grant of a fiat .. Fore more about Absolute Immunity Continue reading →
Sovereign FILING SOLUTIONS.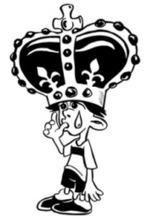 A Donation to TowardChange will be received with gratitude. Thank you and wishing you a fabulous day!