LEGAL COWARDS ~ THE SHAME AT THE HEART OF THE BRITISH JUDICIARY
GENOCIDAL ACTS: DUPED COPS CARRYING OUT TRAITOROUS ORDERS OF PSYCHOTIC MEN.
"Woe unto you, lawyers! For ye have taken away the key of knowledge: ye entered not in yourselves, and them that were entering in ye hindered." — Luke. XI, 52.
I do not write this piece lightly and neither do I write it with vexation or malice as some lying member of the unlawful 'legal profession'  may erroneously claim.
Those named herein are men acting as judges in what purports to be a system of justice.  They have a duty to serve the Truth, to administer equity and, under Natural Law, to do the right thing by their fellow inhabitants of these lands. To this effect, they have each solemnly sworn a public oath.
It is again a matter of Right and Wrong. Under Natural Law, no man has the right to trespass on another man's rights and he certainly has no right steal another man's property. When that property is a Man's home, where he and his family live, the wrong doing is tantamount to a  genocidal attack or an act of war. Similarly, no judge has any right to lock a man up in a cage for a victimless crime. Continue reading →
Published on Sep 7, 2014
Urgent Reform Is Needed Now to Achieve Equal Justice for All Peoples in Our Courts! The Push for Reform Must Begin from the Peoples at the Grassroot, then their Representatives!
This Video is About the Anatomy of Judicial Corruption-an Attorney's Perspective. Attorney 'Lanre Amu Was Suspended from the Practice of Law by the Illinois Supreme Court's 7 Justices for Exposing Judicial Corruption!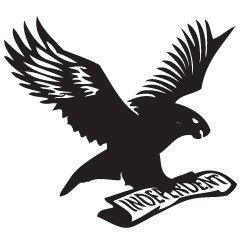 IN THE NORTHAMPTON COUNTY COURT  His Honour Arthur Anthony JUDGE RUMBELOW QC  A Circuit Court Judge Assigned to the Northern Circuit.

CASE NUMBER NN13P00882