What Is Samantha's Law?
Samantha's Law is a Canadian child protection law.
Thank you ever so much Velvet! Absolutely brilliant.
This video is for educational purposes only. Thank you Velvet Martin for doing the right thing and educating the public.
Please "LIKE" this page:  https://www.facebook.com/SamanthasLaw…
Why "LIKE" this page? To SUPPORT and promote public awareness of the families hurting from the wrongful actions of the Child Protection Agencies. To SUPPORT families. To SUPPORT Velvet Martin and her family.
Source: FOSTER CARE IN CANADA – Samantha's Law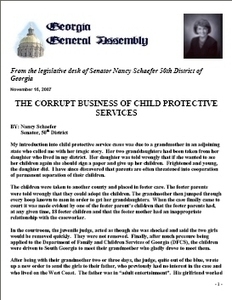 I believe that keeping silent when an injustice is taking place is condoning it.