Barrister Of The Decade Courtenay Griffiths QC
Griffiths believes the notion of pure law is "complete nonsense":  "[Judges] are involved in making political decisions in many instances and I think as a lawyer you have to recognise that reality otherwise you are not doing your job."
Born in Kingston, Jamaica, the second youngest child of a carpenter father, Griffiths moved to England with his family in 1961 and was raised in Coventry. Educated at Bablake School, he graduated in 1978 with an LLB (Hons) from the London School of Economics (Wikipedia).
What Justice? – Courtenay Griffiths QC on the International Criminal Court
If you look at the world through Courtenay Griffiths QC's eyes then, inevitably, you look at the world through the lens of Karl Marx.
"Remember your Marx," exhorts the Jamaican-born, British-raised Queen's Counsel several times during a recent interview in Johannesburg. In the interview he sketches out a world where the national interests of traditional powers such as the United States and France conflate with the economic interests of multi-nationals to influence the international criminal justice system. His is a world where the pursuit of oil supplies by first-world economies clouds international political morality and the self-styled global policemen from the North preach democratic virtue but act contra to this virtue in countries such as Afghanistan, Iran and Nicaragua.
"Always ask yourself, 'Who stands to benefit?' every time a decision [by the International Criminal Court (ICC)] is taken to prosecute a particular leader or not prosecute someone else," he says.
Griffiths is intimate with the ICC: he represented former Liberian president Charles Taylor at his trial for war crimes and crimes against humanity at The Hague. Taylor recently lost his appeal and looks set to spend the rest of his life in prison. He is also skeptical of the attempt to institute international justice and is extremely critical of the "selectivity" of the ICC in whom it chooses to prosecute. In the main, those prosecuted have been African. "One of my major concerns about the way the ICC is currently focusing on Africa is that in every Western country with a sizeable black population you find that the use of stop and search powers, the rate of arrests and the rate of imprisonment is disproportionately skewed to black people.
Source:  Niren Tolsi
Let me introduce, state funded Child Trafficking and those children whose parents are of Moorish background. Those children are always taken to be given to white people, whilst the parents are then sectioned, imprisoned or both to silence them.
Two judges and an ugly libel battle
Remember 'on the take' Ms Constance Briscoe?
Who also struggled to achieve success from a poor background. However she chose to ruin the lives of innocent people in her courtroom. Give thanks, she never presided over your family matter.  Anyway According to Ms Briscoe she did once apply to join his chambers. Read the full story here>>
My Take
I chose this particular Barrister to profile, because when I did use the services of Prester Coleman and DFA Law I did instruct both firms to retain the services of Garden Court Chambers I did want Courtenay Griffiths QC. They both refused, breaking out into a sweat each time.  I even telephoned the Chambers,  who in turn did explain the process and informed me the QC is in Haque for a a while working on a case, however they will gladly allocate a barrister to my case.  They were brilliant, not shouting you are talking to fast or loudly (not bullying).  The only requirement was for my solicitor to send them my file (there was the crunch,exposed the corruption). Any High St. Solicitor can use them.  We all all know the rest.
During the same proceedings, police charge me yet again with more false allegations. Beating a witness in my family matter, a Miss Nicola Sharman, in the form of a kick so severe she went flying.  I did use a firm outside the local area to represent me. The solicitor, is the best I have used in the last seven years. Again, I did instruct my criminal solicitor to  engage the service of Garden Court Chambers. Once my case was prepared the solicitor did follow my instructions.
What a fan fair. Prosecution was a young Asian man, who collaborated with my team.  My Barrister did exposed failings in the computerized system used to log calls of incidents or could be corruption, she kept her mind open. By the time the Barrister had put my defense to the Magistrates', I was acquitted and they said I did not kick Nicola Sharman hard enough. Soon afterwards Northamptonshire police force changed the computer system.
Once a year I read to see what Courtenay Griffiths QC is up to.  The man is a formidable figure.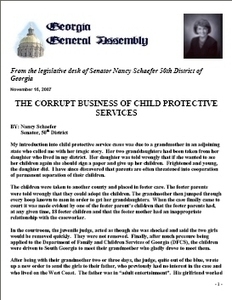 I believe that keeping silent when an injustice is taking place is condoning it.