Former Judge Constance Briscoe
Constance Briscoe lied to police and also tampered with court documents to maintain her account of events.
The recent reports that barrister and part time judge Ms Constance Briscoe, benefited from a prison sentence after she was found guilty of lying to the police; and, through her conduct she was seen to have perverted justice, The news prompts Andrew Yiannides to suggest that "It is high time the media got to grips with the situation and THE REALITIES, as far as justice and the courts system go in the United Kingdom; also WHY the conclusion leading to 'JUSTICE RAPED' along with 'DEMOCRACY RAPED', as far as 'the practices go, care of the Media Barons and the Intellectual Prostitutes (reporters) as USED by the media Barons, goes (yiannides.wordpress.com).
Source: Barrister And Part-Time Judge Constance Briscoe Has Been Found Guilty Of Lying To Police.
The 57-year-old, who was one of the first black women to sit as a judge in the UK. "Miss Constance Briscoe, a recorder and fee-paid tribunal judge of the first-tier health, education and social care chamber, is removed from judicial office without further investigation by the lord chancellor and the lord chief justice following her conviction and sentence for perverting the course of justice.
I did win my first appeal, whilst behind bars on 5th December 2015, I did prepare my own case inside HMP Peterborough, Whilst Constance Briscoe  lost her appeal against a conviction for her role in the Chris Huhne points-swapping scandal. Just goes to show.
On 8th July 2015  Lord Justice Davis, Mr Justice Supperstone and Judge Martyn Zeidman refused Briscoe permission to appeal against her conviction or to produce fresh expert computer forensic evidence. the judges at the Court of Appeal said that no reasonable explanation had been given for the failure to produce such evidence at her trial if it was thought it would assist the defence.
She claimed that this would show there was a possible innocent explanation for differences between two witness statements she had provided and this would cast doubt on the safety of her conviction. By JAMES DUNN FOR MAILONLINE
I do feel for Constance Briscoe. Those who have never been to prison can sit there and chat nonsense. The place is far from pleasant. Whether you are a victim of a miscarriage of justice or you are REALLY guilty, once in prison you are all one. When I did win my first appeal, I was really cheesed off that I had to go back in the prison van. I was placed on watched. However the following day, my victory spread around the prison like wild fire.  Constance Briscoe losing her appeal, all hope gone and no star treatment.  Just focus on the fact  one more Judge taken down and let's work together to expose more.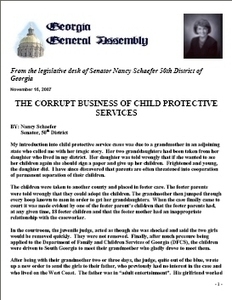 I believe that keeping silent when an injustice is taking place is condoning it.