The Court of Last Resort (ICC) Throws Out Case Of Kenya's Deputy President Ruto & Journalist Sang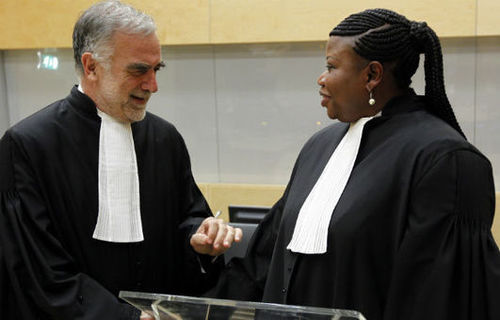 International Criminal Court (ICC), the first permanent international court with…
Source: The Court of Last Resort
Violence broke out in
Kenya
in late 2007 after Kenyan opposition chief Raila Odinga from the Luo ethnic group accused then president Mwai Kibaki, a Kikuyu, of rigging his way to re-election. What began as political riots quickly turned into ethnic killings of the Kikuyu people, who in turn launched reprisal attacks.
Ruto was accused of holding meetings of his Kalenjin tribe in his Rift Valley home to allegedly plan attacks on Kenyatta's Kikuyu tribe.
Prosecutors say more than 1,300 people died and some 600,000 others were left homeless in Kenya's worst wave of violence since independence from Britain in 1963, and concluded their case in September 2015.
newshub.com