Conspiracy Of Silence Decades-long Cover-Up Over Institutionalised Child Abuse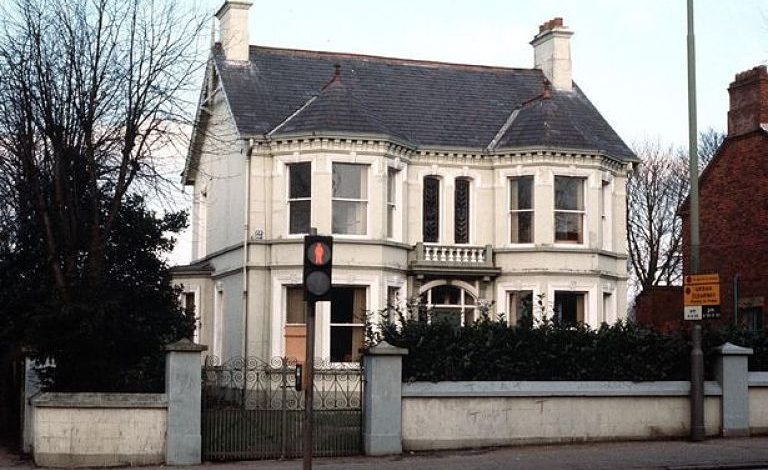 An ex-military whistleblower claims there's been a decades-long cover-up over institutionalised child abuse
Former army information officer and whistleblower Colin Wallace has condemned the findings of the Historical Institutional Abuse Inquiry. The inquiry found no evidence that security agencies were complicit in child sex abuse that took place at Kincora Boys Home, Northern Ireland.
But Wallace claims that the British government knew about security services' alleged involvement in the abuse for decades and did nothing. And The Canaryhas seen documents which appear to back up his claims.

The Kincora scandal

Joseph Mains, Raymond Semple and William McGrath ran Kincora boys' home in East Belfast. The latter was a leader of Tara, an extremist Protestant paramilitary organisation. All three were jailed in 1981 for abusing 11 boys.
Special Branch officers reportedly saw the former head of Britain's MI6, Sir Maurice Oldfield, associating with boys from Kincora. And former intelligence officer Brian Gemmell has alleged in the past that MI5 used Kincora as a blackmail lever. Gemmell claims that, in 1975, MI5 put a stop to an investigation into the abuse. Also, attempts by Royal Ulster Constabulary officers to interview a senior MI5 official about the scandal failed. Continue reading →
Click here to watch "Colin Wallace in the programme: After Dark – Secrets (1987)" on YouTube
We already know the trail will lead into our schools and hospitals, our churches, our youth clubs and many other institutions that should have been places of safety but instead became the setting for the most appalling abuse. However, what the country doesn't yet appreciate is the true scale of that abuse.
Conspiracy of Silence
"Conspiracy of Silence" is a powerful, disturbing documentary revealing a nationwide child abuse and paedophilia ring that leads to the highest levels of government..
"Conspiracy of Silence" reveals how rogue elements at all levels of government have been involved in systematic child abuse and paedophilia to feed the base desires of key politicians…. Based on DeCamp's riveting book, The Franklin Cover-up.
Child Sex Abuse Inquiry To Be Over By 2020 As Remit Is Scaled Back The five areas to be investigated by the Independent Inquiry into Child Sexual Abuse (IICSA) Sourced through Scoop.it from:…
Source: Child Sex Abuse Inquiry To Be Over By 2020 As Remit Is Scaled Back.
HIA inquiry finds victims of child abuse 'should get up to £100,000 compensation'