A Recap: Lord Neuberger's summary: Judgment is About The Lawful Process to Authorise #Brexit

When did Britain decide to join the European Union?
Lord Neuberger's summary: judgment is not about whether Brexit should happen, but the lawful process to authorise it. Please click here to watch the video →
The United Kingdom made its first application to join the European Economic Community in 1961 and joined the European Union on 1 January 1973.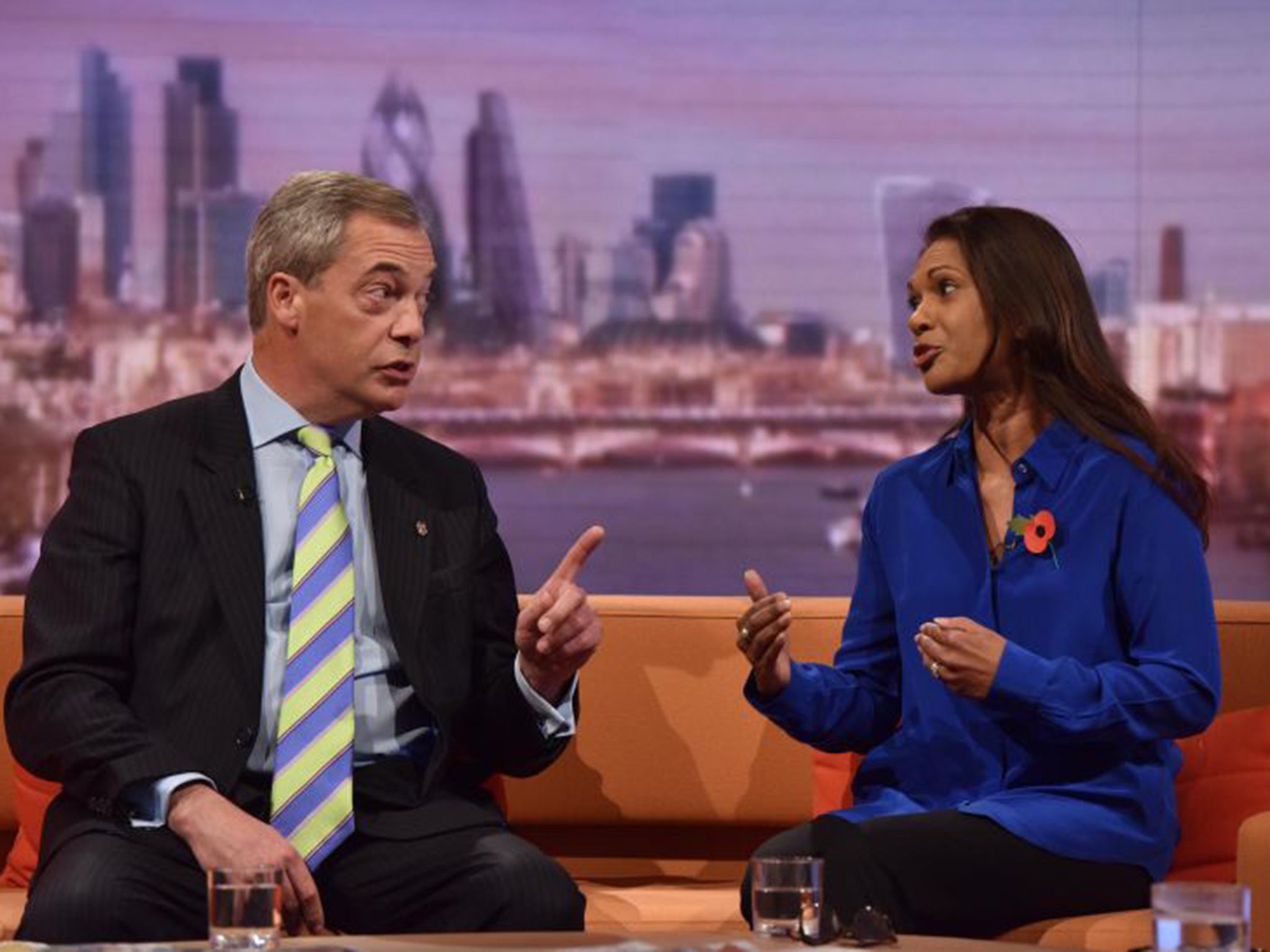 No referendum was held when Britain agreed to an accession treaty on 22 January 1972 together with the EEC states, Denmark, and Ireland. 
Gina Miller is a 51 year old Philanthropist. She was born in Guyana, and grew up in Britain.
Gina Miller,  told BBC Radio 4, the case was meant to answer a fundamental legal question about powers that be used by the Prime Minister and whether they can sidestep Parliament.
During a live TV clash on BBC1's Andrew Marr Show, businesswoman Gina Miller told Nigel Farage who is the UKIP leader that "what you argued for the whole way through [was] Parliamentary sovereignty" and the High Court had delivered exactly that.
The businesswoman insisted, the main benefit of the court case was it had clarified that under the current law a Prime Minister cannot use Royal Prerogative powers to unpick previous laws on joining the EU. "We do not live in a tin-pot dictatorship," she said .
Watch "Nigel Farage vs Gina Miller on Andrew Marr Show 6 11 2016" on YouTube 
UK citizens losing their rights under EU law.
The three High Court Judges – Baron Thomas of Cwmgieed, Sir Terence Etherton and Lord Justice Sales – insisted they were 'not concerned with the merits of leaving the EU', adding: ' This is a pure question of law'.
United Kingdom European Union Membership Referendum, 2016 Since the end of the 18th century, hundreds of national referendums have been organised in the world. During that process, in the modern er…
Source: United Kingdom European Union Membership Referendum, 2016.
The enforced removal of citizenship rights from 65 million people is completely unprecedented in a modern democracy.
The rights and benefits of ordinary UK Citizens were hardly mentioned during the referendum, lost in the general rhetoric about trade, influence and taking back control.
It is believed that, as Parliament has granted us these rights, it is for Parliament to decide when, how and under what circumstances they are taken away.
The Government disagrees and was challenged in the courts to ensure ordinary UK Citizens are involved, represented and can have a say.
You will see the worrisome regression on racial attitudes, not only under the law, but in the hearts and minds of our countrymen and women.
It's like you caught half of a BBC report alongside coronation street then typed some vague and possibly highly ironic suggestions. It's like you read the sun and thought "well it must be kind of true because they can afford the ink for this".
– James Barnes
List Of Cabinet Ministers United Kingdom
List Of Cabinet Ministers United Kingdom The Cabinet Post Member Prime Minister, First Lord of the Treasury and Minister for the Civil Service Rt Hon Theresa May MP (Con) Chancellor of the Exchequer Rt Hon Philip Hammond MP (Con) Home …Continue reading →
Sovereignty is understood in jurisprudence as the full right and power of a governing body to govern itself without any interference from outside sources or bodies. In political theory, sovereignty is a substantive term designating supreme authority over some polity. It is a basic principle underlying the dominant Westphalian model of state foundation.
Referendum Is a general vote by the electorate on a single political question that has been referred to them for a direct decision. synonyms: popular vote, vote, public vote, plebiscite, ballot, poll …Continue reading →
Be Your Own Authority   Vatican –Prosecution Authority Vatican From the Latin vaticanus, meaning place of the sorcerers. Expose Corrupt Courts Follow @NgoziGodwell. Parental Responsibility.