See on Scoop.it – Xpose Corrupt Courts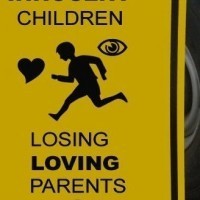 Sources have confirmed that the dossiers contain compelling criminal evidential material concerning Smith Williamson's shocking fraudulent accounting operation which was targeted at the Carroll Global Corporation industrial empire.
It is understood that the files also contain a forensic paper trail surrounding the very close links that Prime Minister David Cameron's family estate interests continue to retain with Smith Williamson the Cameron family offshore tax haven based investment vehicles Blairmore Holdings Blairmore Asset Management and the Cameron links to a clutch of Church of England charities and family trusts whose funds are also managed by Smith Williamson.
See on Scoop.it – Xpose Corrupt Courts See on ireport.cnn.com
David William Donald Cameron  (born 9 October 1966) is the Prime Minister of the United Kingdom, First Lord of the Treasury, Minister for the Civil Service and Leader of theConservative Party.
Cameron began his Bachelor of Arts studies in Philosophy, Politics, and Economics (PPE) at Brasenose College, OxfordWhile at Oxford, Cameron was a member of the élite student dining society, the Bullingdon Club, with a reputation for an outlandish drinking culture associated with boisterous behaviour and damaging property. A photograph showing Cameron in a tailcoat with other members of this exclusive club, including Boris Johnson, surfaced in 2007, but was later withdrawn by the copyright holder.
David Cameron is the younger son of stockbroker Ian Donald Cameron (12 October 1932 – 8 September 2010)[and his wife Mary Fleur Mount, born 1934, a retired Justice of the Peace, daughter of Sir William Mount, 2nd Baronet). His father, Ian, was born with both legs deformed and underwent repeated operations to correct them. Cameron's parents were married on 20 October 1962.
Cameron's paternal forebears also have a long history in finance. His father Ian was senior partner of the stockbrokers Panmure Gordon, in which firm partnerships had long been held by Cameron's ancestors, including David's grandfather and great-grandfather, and was a Director of estate agent John D. Wood.
Built in the 1880s by Alex Geddes, a Scotsman who became known as the Chicago grain king, the estate holds decades of David Cameron's family history. The union of the Geddes and Cameron families was celebrated in the grounds in 1905, and the nearby chapel remembers forebears killed in the first world war. David's father, Ian Donald Cameron, was born in 1932 at Blairmore House His father was born at Blairmore House, a country house near Huntly, Aberdeenshire, and died near Toulon, in France, on 8 September 2010.  Blairmore was built by his great-great-grandfather, Alexander Geddes, who had made a fortune in the grain trade in Chicago, and returned to Scotland in the 1880s. He is eighth cousin of Donald Cameron, the present Chief of Clan Cameron.  But soon after that, the old place was sold.
So it was perhaps for sentimental reasons that the offshore fund Ian Cameron helped to establish in the tax haven of Panama shares the name. Blairmore Holdings Inc, just like Blairmore House, is a monument to wealth obtained overseas.
Valued today at £25m, the Panamanian fund was established in 1982 while David was still at Eton, the school that his father attended.  At the time, Ian Cameron still worked at Panmure Gordon, the City broking firm at which three generations of the family were senior partners.
See on towardchange.wordpress.com and Wikipedia, the free encyclopedia
FOOTNOTE:
The Blairmore legacy that David Cameron's father Ian Cameron left is unlike that of his forebears – it's not in the rolling hills of Scotland but in glass and steal office blocks in Panama City Geneva the Cayman Islands Gibraltar and Nassau Bahamas – all tax havens which are central actors in the Carroll Foundation Maryland Trust case.