The Anonymous Children
In Northampton, Northamptonshire, United Kingdom where incidents of racism is high. Which is a reflection of a under resourced rural town.  Children of African Descent whose families have experienced racism are more likely to be taken by the police and placed in foster care.
To all those children who maybe disrespected or misunderstood, because of their race
Many of the children have to confront ignorance everyday without a loving parent being there to protect them not, because the parent does not want to be there.  The Government made a mistake misjudging ignorance with fact and punishing a particular race of people.
Act Against Corruption
What Can You Do?
People often think that corruption is "just a way of life", but every society, sector and individual would benefit from saying "NO" to this crime.
Here are some examples of how you can say "NO" to corruption. Follow this link for a complete Call to Action Matrix.
Ratify and enact the UN Convention against Corruption. 
Countries that successfully attack corruption are far more legitimate in the eyes of their citizens, creating stability and trust.
Know what Convention requires of your government and its officials.
Rooting out corruption allows social and economic development.
Educate the public about the government's responsibility to be corruption-free. 
Equal and fair justice for all is a crucial element for a country's stability and growth. It also helps to effectively fight crime.
Raise awareness with the public, media and government about the costs of corruption for key services such as health and education. 
All of society benefits from functioning basic services.
Engage the youth of your country about what ethical behavior is, what corruption is and how to fight it, and to demand their right to education.
Ensuring that future generations of citizens are brought up to expect corruption-free countries is one of the best tools to ensure a brighter future.
Report incidents of corruption. 
Create an environment where the rule of law prevails.
Refuse to participate in any activities that are not legal and transparent. 
Increases both domestic and foreign investment. Everyone is more willing to invest in countries when they see that funds are not being siphoned off into the pockets of corrupt officials.
Foster economic stability by enforcing zero-tolerance practices towards corruption. 
A transparent and open business community is a cornerstone of any strong democracy. 
Source: actagainstcorruption.org
Wrongful Arrest – Unlawful arrest and detention is called false imprisonment. The police must justify any arrest and detention, so if you think the police have acted outside their powers it is worthwhile getting further advice.  False imprisonment can happen on the street, in your home, in a police vehicle and of course at the police station – in fact any place where the police control your freedom.
via SUING THE POLICE.
Child Protective Services False Allegations
FightCPS is a family rights website that seeks to assist parents and others who are falsely accused of child abuse and neglect.  http://culture.squidoo.com/fightcps
THE CORRUPT BUSINESS OF CHILD PROTECTIVE SERVICES
BY: Nancy Schaefer
My introduction into child protective service cases was due to a grandmother in an adjoining state who called me with her tragic story. Her two granddaughters had been taken from her daughter who lived in my district. Her daughter was told wrongly that if she wanted to see her children again she should sign a paper and give up her children. Frightened and young, the daughter did. I have since discovered that parents are often threatened into cooperation of permanent separation of their children.
Report by UN Committee on the Rights of the Child – Consideration of
the reports submitted by United Kingdom of Great Britain and Northern Ireland regarding implementation of United Nations Convention on the Rights of the Child
There are specific comments on various RCC related subjects –  Characterization of children, especially adolescents, within the society, including the media, strengthening its awareness-raising and other preventive activities against discrimination and, if necessary, take affirmative actions for the benefit of vulnerable groups of children.  Also monitoring the number of cases and the extent of violence, sexual abuse, neglect, maltreatment or exploitation, including within the family, in schools and in institutional or other care.  

Next report due – 14 January 2014
TowardChange on

Paperli
ACTIVIST 4 CHILDREN AND FAMILIES
 via Report of Georgia Senator Nancy Schaefer on CPS Corruption.
IN THE NORTHAMPTON COUNTY COURT  His Honour Arthur Anthony JUDGE RUMBELOW QC  A Circuit Court Judge Assigned to the Northern Circuit.
CASE NUMBER NN13P00882
Ngozi Godwell vs Northamptonshire Local Authority

The position was drastically altered by the Crown Proceedings Act 1947 which made the Crown (when acting as the government) liable as of right in proceedings where it was previously only liable by virtue of a grant of a fiat .. Fore more about Absolute Immunity Continue reading →
Sovereign FILING SOLUTIONS.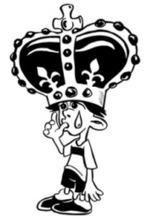 A Donation to TowardChange will be received with gratitude. Thank you and wishing you a fabulous day!